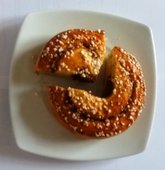 WILL YOUR COMMUNITY DESIGN BE VALID IN UK THIS YEAR?
Vanessa Bélec, Patent Attorney at Fenix Legal, with a Master of Laws from the Southampton Solent University in UK, guides you through the necessary steps.
After the Transition Period that ended 31 December 2020, all Registered Community Designs (RCD) that are registered and published before that date are automatically re-registered under the UK registered design right (UK RDR) at no cost. However, pending RCD-applications will have to be re-filed within nine months in order to maintain e.g. filing date of the previous application.
If your design is not registered but enjoys an unregistered Community Design right protection, then you need to check if you really need UK-design protection and even consider registering if possible. Depending on where the design was first disclosed or first marketed, the type of design, who you are or if you need a long lasting protection period, there are different types of unregistered design rights available to suit everyone.
KOMMER DIN EU-DESIGN FORTFARANDE GÄLLA I STORBRITANNIEN I ÅR (2021)?
Vanessa Bélec, Patent Attorney på Fenix Legal, med en Master of Laws från brittiska Southampton Solent University, guidar dig genom de olika stegen.
Efter övergångsperioden som slutade den 31 december 2020, alla registrerade EU-design (RCD) som är registrerade och publicerade före detta datum blir utan avgifter automatiskt återregistrerade under den brittiska designrätten, "UK registered design right (UK RDR). Dock, pågående RCD-ansökningar måste återregisteras inom nio månader för att bibehålla tex. det ursprunliga ansökningsdatumet.
Om din design inte är registrerad men skyddas av en oregistrerad EU-rätt, då behöver du titta lite närmare om du verkligen behöver brittiskt designskydd och även fundera om eventuell registrering av din design.
Beroende på var din design visades första gången eller var den var först marknadsförd, typen av design, vem du är eller om du behöver ett längre skydd så finns det olika typer av oregistrerad designrätt tillgängliga för att anpassa alla.
Läs mer genom att klicka på länken ovan.