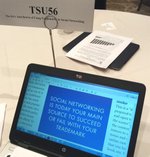 INTA Leadership 2022 – How to keep IPO's up-to-date
Fenix Legal participated in the International Trademark Association (INTA) Leadership Meeting, November 15-18, 2022 in Miami, Florida, USA.
INTA elected Ms. Jomarie Frederics, Deputy General Counsel at Rotary International, as the 2023 President.
Fenix Legal continued to work actively at the Alternative Dispute Resolution Committee, with focus on identifying workable online dispute resolution systems that can be accepted by courts and patent offices around the world.
Also, INTA published a Checklist to accompany The Intellectual Property Office (IPO) of the Future Report, published in November 2020. As detailed in the Report, IPOs have been affected by the acceleration of global, technological, economic, and societal change, challenging their ability to effectively serve their users, evolve with the times, and play a role in shaping national and global IP policy. The Checklist is intended to accelerate an IPO's ability to implement the Report's recommendations.
See the full checklist here: