IKEA – A trademark you love or hate
(with a smile)
IKEA, the Swedish trademark for ready-to-assemble furniture, founded in 1943 by the then 17 year old Mr Feodor Ingvar Kamprad, from Elmtaryd, Agunneryd, in Sweden, is ranked as No 1 in several trademark searches.
The fans of IKEA around the world points to the Scandinavian design at affordable prices, the bold modernist patterns, and blond wood aesthetics. The fact that you can eat "Swedish meatballs" in the restaurants, and buy Swedish hard cheese, crisp bread ("knäckebröd"), and pickled herring for Christmas is of course also marked as a positive detail for customers around the world – not only Scandinavians living abroad.
IKEA may have a marketing budget, as all companies, however the best marketing is in fact made by the physical consumers. Many Swedish movies and humour programs includes a scene with a person – normally a "handy" man – having difficulties to unpack a furniture from IKEA from the flat package and screw the parts together into a functional furniture. In social media around the world, the labyrinthine lay-out at the IKEA shops, the "flat-pack misery" to deal with once home, Allen keys, metal bolts, and baffling instructions are discussed, however in the majority of samples with a humoristic touch.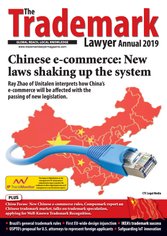 As the founder Ingvar Kamprad once summarized: "Maintaining a strong IKEA culture is one of the most crucial factors behind the continued success of the IKEA Concept".
Petter Rindforth tells the story of IKEA trademark, including trademark disputes and marketing policy in the Trademark Lawyer Annual 2019.