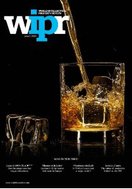 Geographical indications:
the history of the Swedish horse and knife
Since 1992 a special type of protection for wines, spirit drinks and other agricultural products and foodstuffs such as cheese has been available in the European Union. It is called geographical indications (GI).
On May 24, 2023, EU ambassadors confirmed an agreement reached between the Council Presidency and the European Parliament representatives on the proposal for a Regulation on geographical indication protection also for craft and industrial products. The new system aims to promote and protect cultural heritage and traditional know-how in Europe and is expected to cover as many as 800 jewellery, textile, lace, natural stone, cutlery, glass and porcelain products.
In the World IP Review, No 1 / 2023, Petter Rindforth of Fenix Legal describes the new system and how two well-known Swedish examples - the Dala Horse and the Mora Knife may or may register for this new protection.